Poul Winsløw has been making pipes for the past 36 years.
In the first years together with Preben Holm, but since, under his own name.

Poul is selling his pipes worldwide – in all gradings.
His grading system ranges as follows: "Private Collection", ("PC"), "A", "B", "C", "D", "E" and the very large pipes as "EG"

Only the best briar is used from Corsica, Italy and Morocco.

Poul Winslow often uses "Art Amber" for stems and decorations and also gold, silver and noble wood of many kinds.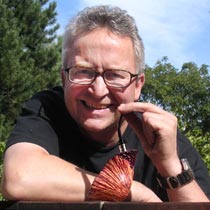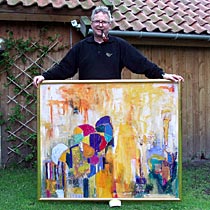 Poul produces his own "Art Amber" and is always looking for new and special "effects" – that's one of his signatures.

When not making pipes, Poul is making Oil paintings – just like his father and grandfather, a well known painter from Vogtland in Germany.


Please visit Poul Winsløw's own website, to learn more about him and his great pipes.

Check out:
"The Return Of The Fancy-Pipe"

Click pictures for enlargement...